Note: Request for additional entries for this this page. Please send biographies and photos to ysbahai@gmail.com.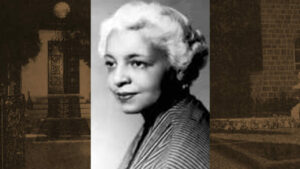 Dr. H. Elsie Austin, Knight of Baha'u'llah, (1908-2004) Video Elsie Austin was a pioneer civil-rights activitists. She was the first African-American woman to graduate from the University of Cincinnati's College of Law and the first to be appointed assistant attorney-general of the State of Ohio. The service rendered to humanity by Dr. Austin was so distinguished that…the Universal House of Justice advised the National Spiritual Assembly of the Baha'is of the United States to hold memorial gatherings throughout the Baha'i community in the United States and in the Baha'i House of Worship in Wilmette, Illinois.
Dorothy Beecher Baker (1898-1954) appointed as a Hand of the Cause in 1954. Hands of the Cause were a select group of Bahá'ís, appointed for life, whose main function was to propagate and protect the Bahá'í Faith. Hands of the Cause are considered to have achieved a distinguished rank in service to the Faith.
Dr. Genevieve Lenore Coy (1886-1963), First Baha'i in Columbus, Ohio. Dr. Coy served as the second director of the Tarbiyat School for girls in Tihran; "Fortitude, patience, detachment and integrity are the qualities that best describe the life and service of this devoted, highly competent and faithful maidservant of Baha'u'llah." (Borrah Kavelin)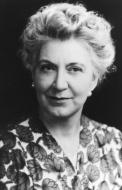 Shelly Cook (1943-2004) an innovative educator and energetic Baha'i pioneer for over 30 years from Yellow Springs, Ohio, to Appalachia Ohio, Transkei region of South Africa to Stutterheim, South Africa.
Olivia Kelsey, Knight of Baha'u'llah, (1889-1981) buried in the Friends cemetery just south of Yellow Springs on Rt.68.
Sarah Elizabeth Martin Eason Pereira Born December 12, 1909 Cleveland, Ohio – Died April 5, 1995 Matthews, N.C., Served on the US National Spiritual Assembly from 1961 – 1973. Served as a Counsellor for North America from 1973 – 1980 and the Americas, 1980 – 1985.
Dr. Cora Tula Watters (1932 – 2011) esteemed educator, musician and mother of six children.