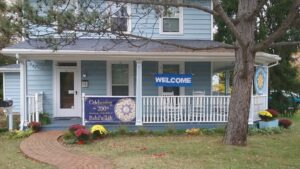 The Baha'i Faith first became known in Ohio by way of a Chicago Insurance salesman named Thornton Chase, who mentioned his new religion to two colleagues in Union Mutual Life Insurance Company's Cincinnati office during a visit in 1898 or 1899.
Chase, one of the first four Americans to study the faith, enrolled in 1895. His hometown Baha'i community of Chicago dispatched another Baha'i back to Cincinnati after Chase's visit there. That visitor offered a class in January 1899, and five people enrolled in the faith, giving birth to the first Baha'i community in Ohio.
Acceptance of the faith required then, and today, belief in Baha'u'llah as God's messenger for this age and in His teachings that there is one God who has educated mankind continuously through the ages, that humanity in all its diversity is but one race, that men and women are equal in the eyes of God, that science and religion are in harmony, and that every human soul progresses toward God through life and after death. (Religion In Ohio, Profiles of Faith Communities, p.351)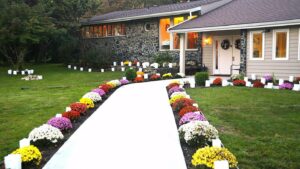 Meet Baha'is Near You

Miami Valley Baha'is:
Greene & Clark County
Yellow Springs: (937) 767-7079 ysbahai@gmail.com
Beavercreek: (406) 390-2846
Springfield: (937) 408-2389
Montgomery County
Dayton:Colette Harrison (937) 232-8313 cmh.cestmoi48@gmail.com
Kettering: (937) 750-4730 4730 Bigger Rd, Kettering, 45440 KetteringBahais@aol.com
Centerville & Washington Twp: Barb Hancock (937) 477-7304 baha97880@gmail.com
Vandalia: Liz Gordon TEXT 937-312-4734
Champaign County:
St. Paris: Johnie & Deborah Henderson 937-418-8199 papajohnie19@gmail.com
Urbana: Myra Couts email mkcouts@gmail.com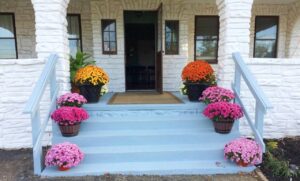 Throughout Ohio
Chagrin Valley Baha'i Community FaceBook page
Cincinnati Baha'i Community
Cleveland Heights Baha'i Community
Columbus Baha'i Community (614) 887-8964 FaceBook
Sylvania Baha'is (419) 882.5642 sylvania.bahai@gmail.com FaceBook
Little Hocking: Carol Sedgwick cibermage@gmail.com
(Work in progress: More localities to be added soon)
Meet Baha'is near you: 1-800-22-UNITE (1-800-228-6483)
Call and talk to someone Monday through Friday, 8:30am to 5:30pm Central time.
Find Baha'i Communities Around the World
Photos: Baha'i Center in Yellow Springs (top) Columbus (middle) Cincinnati (bottom) Bicentennial 2017