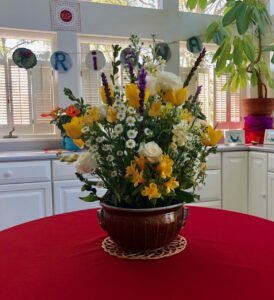 Baha'i Holy Days | About Devotionals | Prayers | Home | Who is Bahá'u'lláh?
All Activity Suspended at the Baha'i Center Until Further Notice. We will have Zoom Devotionals and Discussions instead.
Once monthly we host a community devotional on Sunday at 11:00 A.M. at the Baha'i Center. Various community members offer to host devotionals and holy days as a service to the community. If you would like to be informed by email write to: ysbahai@gmail.com to join our email list. All are welcome!
September 13, Sunday, 11:00 Join Zoom Devotional (Host: Kim Kremer)
See Me Beautiful & the Power of Youth: Raising a Generation that Inspires. This devotional will focus on the qualities that enable children and youth to become agents of change and the people who foster the life-changing capacities inherent within them. Selected Writings
September 23, Wednesday 7:30 – 9:00pm Residential Segregation: Origins, Patterns,Impact and the Alternatives. Prep Materials for Zoom Meeting with Jim Malarkey
October 18, Sunday, 1:00 PM Holy Day Celebration (hosted by Roi and youth group from Columbus) Theme: Celebration of the Twin Manifestations: the importance of Their teachings today.
October 21, Wednesday, 7:30 – 9:00 – discussion on the documentary 'Dawnlands & Dear Georgina With Jim Malarkey
October 25, Devotional 11:00 (Host: Susan Tower) Selected WritingsTheme: No man can attain his true station except through his justice. No power can exist except through unity. No welfare and no well-being can be attained except through consultation. ~ Baha'u'llah
November 10, Tuesday, 7:30 Discussion with Jim Malarkey – This one focuses on the hidden workings of White Supremacy movements and the threat they pose to justice, unity and peace in the United States. The series is called Documenting Hate. Part One: Charleston (54m) Part Two: The New American Nazis (54m) featured on PBS – also viewable via Amazon Prime. Overview & Resourses | Questions to Consider Regarding White Nationalism
November 12, Thursday, 6:30 – 8:00 Springfield Global Education and Peace Network – Baha'i Connections with Dr. Kayvon Nezhad
November 15, Sunday, 11:00 Devotiona (Susan) Part 2 The Instruments of Justice Selected Writings Theme: No man can attain his true station except through his justice. No power can exist except through unity. No welfare and no well-being can be attained except through consultation. ~ Baha'u'llah
Zoom Link | Meeting ID: 823 2609 3890 | Passcode: 326598 | Find your local number
November 22, Sunday 3:00 – 5:00 pm "Unity in Diversity From An Interfaith Perspective" sponsored by Interfaith Forum of Greater Dayton / Cyprian Sajabi will speak on behalf of the Baha'is Zoom link Meeting ID: 972 1266 4020 # Phone-in 646-558-8656 ~ or ~ 312-626-6799
December 13, Sunday, 11:00 Devotional (Host: Roi Qualls)