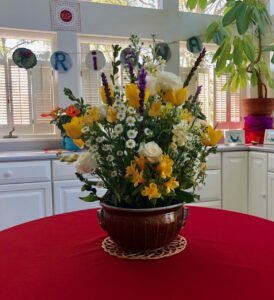 Baha'i Holy Days | About Devotionals | Programs | Prayers | Who is Bahá'u'lláh?
Some events may be held outside at the Baha'i Center and some on Zoom.
For more information go to Yellow Springs Baha'i Community or call 937-767-7079.
Once monthly we host a community devotional on Sunday at 11:00 A.M. at the Baha'i Center. Various community members offer to host devotionals and holy days as a service to the community. If you would like to be informed by email write to: ysbahai@gmail.com to join our email list. All are welcome! The Baha'i Center is located at 502 Dayton St. in Yellow Springs. (Blue house at the corner of N. High & Dayton St.)
Black History in the Baha'i Faith:
Abdu'l-Baha's* Race Amity Work in America in 1912 – 1921 and the Black Intelligentsia who took notice –  List of Topics  – Schedule Your Personal Story Hour or a Group Presentation  – Call 937-207-2486 or email ysbahai@gmail.com
May 2, Monday 7:30 Twelfth Day of Ridvan Celebration – Campfire at Baha'i Center – Bring your own food & drinks – marshmallows, graham crackers and chocolate provided
May 14, Saturday 9:30 – 5:30 Conference: Cultivating a Culture of Peace for the Betterment of the World  –Herndon Gallery, Antioch College –  Open to all. See ohiobahai.org for more information.
May 15, Sunday 10:30 Devotional / Discussion –  Virtues are the basis of genuine happiness, the elements of the human spirit, the truest expression of our souls. We will look at the writings of the world's religions on the importance of developing the virtues latent within us. The Baha'i Center is located at 502 Dayton St.
May 23, Tuesday 7:30 pm  Baha'i Holy Day celebration – Declaration of the Bab – at the Baha'i Center
June 3, Friday – Deadline for registration for Juneteenth Walk (see below)
June 12, Sunday 11:00 Devotional at the Baha'i Center – hosted by Cyprian Sajabi – Meditations on the Human Soul
June 12, Sunday 2:00 – 5:00 Race Amity Festival – McIntosh Park in Dayton (Riverview & Edwin C. Moses Blvd.) sponsored by the Baha'is, the Interfaith Forum of Greater Dayton and the Dayton Collaboratory – (Light refreshments are appreciated but no meat please) Conscious Conversations and Be the Change discussions on Contributing to Social Transformation and Building Vibrant Communities of Well-Being – poetry, musical presentation, singalongs, arts & crafts
June 19, Sunday – Join the Yellow Springs Juneteenth Cmte and Daughters of the Underground for a walk to honor the Underground Railroad 8:00 AM – 1:00 PM EDT. There are different starting points if you don't want to walk the whole 10 miles. The walk culminates with a celebration at the John Bryan Community Center. Register here by June 3rd.
June 19, Sunday – 1:00 – Juneteenth Celebration at the John Bryan Community Center – Baha'is will be offering the Heart of Humanity activity
July 10, Sunday 2:00 EST – 14th Annual Choral Festival Devotional Concert Commemorating the Báb's Martyrdom  – Watch Livestream on YouTube or  Facebook
July 24, Sunday 11:00 Devotional at the Baha'i Center – Meditations on the Human Soul – part 2 (hosted by Roi Qualls)
*Abdu'l-Baha (1844-1921), eldest son of Baha'u'llah and His chosen successor, was known as an ambassador of peace, a champion of justice, an advocate for race amity and equality and the leading exponent of a new Faith. Through a series of epoch-making travels to Africa, North America and Europe,`Abdu'l-Bahá–by word and example–proclaimed with persuasiveness and force the essential principles of His Father's religion. Upon His death ten thousand people–Jews, Christians, and Muslims from all denominations–gathered on Mount Carmel in the Holy Land to mourn his passing. Today He is embraced by more than 5 million Baha'is as the perfect Exemplar of what it means to be a Baha'i.