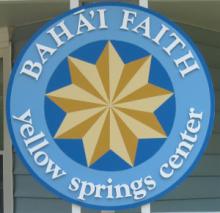 Baha'i Center, 502 Dayton St. (at High St.) Yellow Springs, 45387 (map)
Contact Info:
Yellow Springs Baha'i Community (937)767-7079
ysbahai@gmail.com
Miami Valley Baha'is (937) 750-4730
Find Baha'is near you
When parking at the Baha'i Center, please:
Avoid parking in front of the carriage house garage.
Pull all the way forward, close to the car in front of you.
Keep to the right side of the driveway.
Do not block the opening to sidewalk which leads to door.
We've been asked by the village not to park our cars on High St.
There is a no parking zone directly in front of the Baha'i Center.