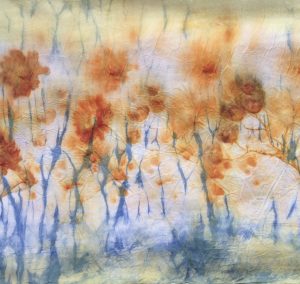 Create in me a pure heart, O my God, and renew a tranquil conscience within me, O my Hope! Through the spirit of power confirm Thou me in Thy Cause, O my Best-Beloved, and by the light of Thy glory reveal unto me Thy path, O Thou the Goal of my desire! Through the power of Thy transcendent might lift me up unto the heaven of Thy holiness, O Source of my being, and by the breezes of Thine eternity gladden me, O Thou Who art my God! Let Thine everlasting melodies breathe tranquillity on me, O my Companion, and let the riches of Thine ancient countenance deliver me from all except Thee, O my Master, and let the tidings of the revelation of Thine incorruptible Essence bring me joy, O Thou Who art the most manifest of the manifest and the most hidden of the hidden! ~ Bahá'u'lláh
Create in Me a Pure Heart  /Luke Slott | Create /Elina, Mea, Nader, Pedram & Annika
My God, my Adored One, my King, my Desire! What tongue can voice my thanks to Thee? I was heedless, Thou didst awaken me. I had turned back from Thee, Thou didst graciously aid me to turn towards Thee. I was as one dead, Thou didst quicken me with the water of life. I was withered, Thou didst revive me with the heavenly stream of Thine utterance which hath flowed forth from the Pen of the All-Merciful.
O Divine Providence! All existence is begotten by Thy bounty; deprive it not of the waters of Thy generosity, neither do Thou withhold it from the ocean of Thy mercy. I beseech Thee to aid and assist me at all times and under all conditions, and seek from the heaven of Thy grace Thine ancient favor. Thou art, in truth, the Lord of bounty, and the Sovereign of the kingdom of eternity. ~ Bahá'u'lláh
Turn (My God, My Adored One) /Music Inspired by the Heroes Conference/Australia
From the sweet-scented streams of Thine eternity give me to drink, O my God, and of the fruits of the tree of Thy being enable me to taste, O my Hope! From the crystal springs of Thy love suffer me to quaff, O my Glory, and beneath the shadow of Thine everlasting providence let me abide, O my Light! Within the meadows of Thy nearness, before Thy presence, make me able to roam, O my Beloved, and at the right hand of the throne of Thy mercy, seat me, O my Desire! From the fragrant breezes of Thy joy let a breath pass over me, O my Goal, and into the heights of the paradise of Thy reality let me gain admission, O my Adored One! To the melodies of the dove of Thy oneness suffer me to hearken, O Resplendent One, and through the spirit of Thy power and Thy might quicken me, O my Provider! In the spirit of Thy love keep me steadfast, O my Succorer, and in the path of Thy good pleasure set firm my steps, O my Maker! Within the garden of Thine immortality, before Thy countenance, let me abide for ever, O Thou Who art merciful unto me, and upon the seat of Thy glory stablish me, O Thou Who art my Possessor! To the heaven of Thy loving-kindness lift me up, O my Quickener, and unto the Daystar of Thy guidance lead me, O Thou my Attractor! Before the revelations of Thine invisible spirit summon me to be present, O Thou Who art my Origin and my Highest Wish, and unto the essence of the fragrance of Thy beauty, which Thou wilt manifest, cause me to return, O Thou Who art my God!
Potent art Thou to do what pleaseth Thee. Thou art, verily, the Most Exalted, the All-Glorious, the All-Highest. ~ Bahá'u'lláh
My God, My Adored One (from Sweet-Scented Streams)/Shadi & Shidan Toloui-Wallace | From the Sweet-Scented Streams /Norwegian Soloists' Choir
…By Thy sovereignty, O Thou Who art glorified in the hearts of men! I have turned to Thee, forsaking mine own will and desire, that Thy holy will and pleasure may rule within me and direct me according to that which the pen of Thy eternal decree hath destined for me. This servant, O Lord, though helpless turneth to the Orb of Thy Power, though abased hasteneth unto the Dayspring of Glory, though needy craveth the Ocean of Thy Grace. I beseech Thee by Thy favor and bounty, cast him not away.
Thou art verily the Almighty, the Pardoner, the Compassionate. ~ Bahá'u'lláh