What is a Baha'i Marriage | 9 Unique Aspects of Baha'i Marriage | A Marriage Tablet | Baha'i Writings on Marriage: To Set the World in Order – Building and Preserving Strong Marriages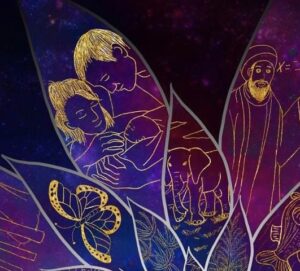 O my God! O my God! Unite the hearts of Thy servants, and reveal to them Thy great purpose. May they follow Thy commandments and abide in Thy law. Help them, O God, in their endeavor, and grant them strength to serve Thee. O God! Leave them not to themselves, but guide their steps by the light of Thy knowledge, and cheer their hearts by Thy love. Verily, Thou art their Helper and their Lord. ~ Bahá'u'lláh
Unite the Hearts /Juliet & Adam | Unity Prayer /Sandy Simmons
He is the Bestower, the Bounteous!
Praise be to God, the Ancient, the Ever-Abiding, the Changeless, the Eternal! He Who hath testified in His Own Being that verily He is the One, the Single, the Untrammelled, the Exalted. We bear witness that verily there is no God but Him, acknowledging His oneness, confessing His singleness. He hath ever dwelt in unapproachable heights, in the summits of His loftiness, sanctified from the mention of aught save Himself, free from the description of aught but Him.
And when He desired to manifest grace and beneficence to men, and to set the world in order, He revealed observances and created laws; among them He established the law of marriage, made it as a fortress for well-being and salvation, and enjoined it upon us in that which was sent down out of the heaven of sanctity in His Most Holy Book. He saith, great is His glory: "Enter into wedlock, O people, that ye may bring forth one who will make mention of me amid My servants. This is My bidding unto you; hold fast to it as an assistance to yourselves." ~ Bahá'u'lláh
He is God! O peerless Lord! In Thine almighty wisdom Thou hast enjoined marriage upon the peoples, that the generations of men may succeed one another in this contingent world, and that ever, so long as the world shall last, they may busy themselves at the Threshold of Thy oneness with servitude and worship, with salutation, adoration and praise. "I have not created spirits and men, but that they should worship me."¹ Wherefore, wed Thou in the heaven of Thy mercy these two birds of the nest of Thy love, and make them the means of attracting perpetual grace; that from the union of these two seas of love a wave of tenderness may surge and cast the pearls of pure and goodly issue on the shore of life. "He hath let loose the two seas, that they meet each other: Between them is a barrier which they overpass not. Which then of the bounties of your Lord will ye deny? From each He bringeth up greater and lesser pearls."²
O Thou kind Lord! Make Thou this marriage to bring forth coral and pearls. Thou art verily the All-Powerful, the Most Great, the Ever-Forgiving. ~ 'Abdu'l-Bahá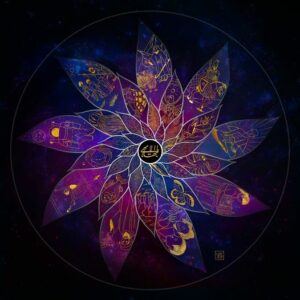 Glory be unto Thee, O my God! Verily, this thy servant and this Thy maidservant have gathered under the shadow of Thy mercy and they are united through Thy favor and generosity. O Lord! Assist them in this Thy world and Thy kingdom and destine for them every good through Thy bounty and grace. O Lord! Confirm them in Thy servitude and assist them in Thy service. Suffer them to become the signs of Thy Name in Thy world and protect them through Thy bestowals which are inexhaustible in this world and the world to come. O Lord! They are supplicating the kingdom of Thy mercifulness and invoking the realm of Thy singleness. Verily, they are married in obedience to Thy command. Cause them to become the signs of harmony and unity until the end of time. Verily, Thou art the Omnipotent, the Omnipresent and the Almighty! ~ 'Abdu'l-Bahá

O my Lord, O my Lord! These two bright orbs are wedded in Thy love, conjoined in servitude to Thy Holy Threshold, united in ministering to thy Cause. Make Thou this marriage to be as threading lights of Thine abounding grace, O my Lord, the All-Merciful, and luminous rays of Thy bestowals, O Thou the Beneficent, the Ever-Giving, that there may branch out from this great tree boughs that will grow green and flourishing through the gifts that rain down from Thy clouds of grace.
Verily, Thou art the Generous. Verily, Thou art the Compassionate, the All-Merciful. ~ 'Abdu'l-Bahá
Prayer for Husbands
O God, my God! This Thy handmaid is calling upon Thee, trusting in Thee, turning her face unto Thee, imploring Thee to shed thy heavenly bounties upon her, and to disclose unto her Thy spiritual mysteries, and to cast upon her the lights of Thy Godhead.
O my Lord! Make the eyes of my husband to see. Rejoice Thou his heart with the light of the knowledge of Thee, draw Thou his mind unto Thy luminous beauty, cheer Thou his spirit by revealing unto him Thy manifest splendors.
O my Lord! Lift Thou the veil from before his sight. Rain down Thy plenteous bounties upon him, intoxicate him with the wine of love for Thee, make him one of Thy angels whose feet walk upon this earth even as their souls are soaring through the high heavens. Cause him to become a brilliant lamp, shining out with the light of Thy wisdom in the midst of Thy people.
Verily, Thou art the Precious, the Ever-Bestowing, the Open of Hand. ~ 'Abdu'l-Bahá
A Prayer a Husband Can Say For His Wife
Glory be to Thee, O Lord my God! I beg of Thee by Thy Name through which He Who is Thy Beauty hath been stablished upon the throne of Thy Cause, and by Thy Name through which Thou changest all things, and gatherest together all things, and callest to account all things, and rewardest all things, and preservest all things, and sustainest all things—I beg of Thee to guard this handmaiden who hath fled for refuge to Thee, and hath sought the shelter of Him in Whom Thou Thyself art manifest, and hath put her whole trust and confidence in Thee.
She is sick, O my God, and hath entered beneath the shadow of the Tree of Thy healing; afflicted, and hath fled to the City of Thy protection; diseased, and hath sought the Fountainhead of Thy favors; sorely vexed, and hath hasted to attain the Wellspring of Thy tranquillity; burdened with sin, and hath set her face toward the court of Thy forgiveness.
Attire her, by Thy sovereignty and Thy loving-kindness, O my God and my Beloved, with the raiment of Thy balm and Thy healing, and make her quaff of the cup of Thy mercy and Thy favors. Protect her, moreover, from every affliction and ailment, from all pain and sickness, and from whatsoever may be abhorrent unto Thee.
Thou, in truth, art immensely exalted above all else except Thyself. Thou art, verily, the Healer, the All-Sufficing, the Preserver, the Ever-Forgiving, the Most Merciful. ~ Bahá'u'lláh