Justice/Turning Point for All Nations | Forging a Path To Racial Justice | Justice: as a Human Capacity, the Foundation of Civilization, Instruments of Justice | Baha'i Statements on Global Issues | Baha'i Writings on Justice | Baha'i Writings on Consultation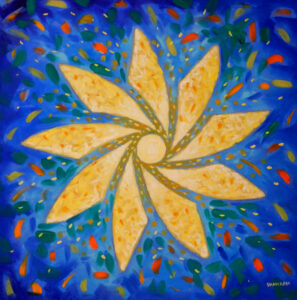 No man can attain his true station except through his justice. No power can exist except through unity. No welfare and no well-being can be attained except through consultation. ~ Baha'u'llah
A statement prepared by the Bahá'í International Community Office of Public Information, Haifa – 1995
Excerpt on Consultation:
Central to the task of reconceptualizing the system of human relationships is the process that Bahá'u'lláh refers to as consultation. "In all things it is necessary to consult," is His advice. "The maturity of the gift of understanding is made manifest through consultation."
The standard of truth seeking this process demands is far beyond the patterns of negotiation and compromise that tend to characterize the present-day discussion of human affairs. It cannot be achieved—indeed, its attainment is severely handicapped—by the culture of protest that is another widely prevailing feature of contemporary society. Debate, propaganda, the adversarial method, the entire apparatus of partisanship that have long been such familiar features of collective action are all fundamentally harmful to its purpose: that is, arriving at a consensus about the truth of a given situation and the wisest choice of action among the options open at any given moment.
What Bahá'u'lláh is calling for is a consultative process in which the individual participants strive to transcend their respective points of view, in order to function as members of a body with its own interests and goals. In such an atmosphere, characterized by both candor and courtesy, ideas belong not to the individual to whom they occur during the discussion but to the group as a whole, to take up, discard, or revise as seems to best serve the goal pursued. Consultation succeeds to the extent that all participants support the decisions arrived at, regardless of the individual opinions with which they entered the discussion. Under such circumstances an earlier decision can be readily reconsidered if experience exposes any shortcomings.
Viewed in such a light, consultation is the operating expression of justice in human affairs. So vital is it to the success of collective endeavor that it must constitute a basic feature of a viable strategy of social and economic development. Indeed, the participation of the people on whose commitment and efforts the success of such a strategy depends becomes effective only as consultation is made the organizing principle of every project. "No man can attain his true station", is Bahá'u'lláh's counsel, "except through his justice. No power can exist except through unity. No welfare and no well-being can be attained except through consultation."
by National Spiritual Assembly of the Bahá'ís of the United States – 1994
Excerpt on Consultation:
Moreover, the creation of new patterns of participation can fundamentally alter the way power flows within and among communities, and thus can be an effective means for devolving authority to the most appropriate level of society.
To ensure that these collaborative undertakings are successful, however, new modalities of decision-making will be needed. Given the extraordinary challenges and complexities associated with sustainable development, it is unlikely that traditional adversarial approaches to decision-making will be adequate to the task. Even the most mature democratic systems suffer from political paralysis, with competing parties or groups claiming that they can solve the difficult problems of the day better than their opponents. Clearly, cooperative and fully inclusive approaches to decision-making must become an integral feature of the sustainable development process.
In this regard, the Bahá'í community offers its own administrative system as a model for study. Bahá'ís attach great importance to cooperative action and assign organizational responsibility for community affairs to freely elected councils at the local, national, and international levels. This hierarchy devolves decision-making to the lowest level practicable – thereby providing a unique vehicle for grassroots democracy – while at the same time providing a mechanism of coordination and authority that makes cooperation possible on a global scale. The administrative bodies of the Bahá'í Faith at all levels use a distinctive method of non-adversarial decision making, known as "consultation." The principles of consultation were laid down in Bahá'u'lláh's writings, and, as a procedure for building consensus, have the potential for wide application. Indeed, Bahá'ís have found them to be useful in virtually any arena where group decision-making and cooperation is required. In essence, consultation seeks to build consensus in a manner that unites various constituencies instead of dividing them. It encourages diversity of opinion and acts to control the struggle for power that is otherwise so common in traditional decision-making systems. Bahá'u'lláh states that consultation is a "lamp of guidance"that "bestows greater awareness and transmutes conjecture into certitude."
Bahá'í' consultation is based on the following principles:
Information should be gathered from the widest possible range of sources, seeking a diversity of points of view. This may involve seeking the views of technical specialists or making a special effort to consider the views of community members from disparate backgrounds.
During discussion, participants must make every effort to be as frank and candid as possible, while maintaining a courteous interest in the views of others. Confrontation, blanket ultimatums and prejudicial statements are to be avoided. Indeed, an atmosphere that cultivates openness, objectivity, and humility is viewed as a prerequisite for successful consultation.
When an idea is put forth, it becomes at once the property of the group. Although this notion sounds simple, it is perhaps the most profound principle of consultation. For in this rule, all ideas cease to be the property of any individual, subgroup, or constituency. When followed, this principle encourages those ideas that spring forth from a sincere desire to serve, as opposed to ideas that emanate from a desire for personal aggrandizement or constituency-building. The group strives for unanimity, but a majority vote can be taken to bring about a conclusion and make the decision. An important aspect of this principle is the understanding that once a decision is made, it is incumbent on the entire group to act on it with unity-regardless of how many supported the measure. In this sense, there can be no "minority" report or "position of the opposition" in consultation. Rather, Bahá'ís believe that if a decision is wrong, it will become evident in its implementation – but only if the decision-making group and, indeed, the community at large, support it wholeheartedly. This commitment to unity ensures that if a decision or a project fails, the problem lies in the idea itself, and not in the lack of support from the community or the obstinate actions of opponents.
These consultative principles have been an integral component of Bahá'í social and economic development activities throughout the world. Consultation has been both a vehicle for empowering women and minorities in their local communities, and for conceiving and implementing creative solutions to difficult problems. It is an indispensable tool for effecting meaningful change where unproductive habits have impeded progress. In essence, consultation involves a set of "process skills" that improve the quality and impact of group decision making.
---
Summons to Service (7:36) As the Bahá'í Faith has no clergy the affairs of the community are guided by elected consultative bodies. This short film on the sacred nature of Bahá'í elections that takes place in an atmosphere of joy and devotion without campaigning or nominations. Its time for the world to recognize that leadership translates to service to humanity. 
Transforming Collective Deliberation: Valuing Unity and Justice statement of the Baha'i International Community
Justice, Unity, Consultation: The Power to Transform the World Christopher Buck | MAR 11, 2021 | Part 44 in Series TRANSFORMING TIME: TURNING GODLY PERFECTIONS INTO GOODLY ACTIONS at BahaiTeachings.org
Baha'i Writings on Consultation A compilation of quotations from Baha'u'llah, Abdu'l-Bahá, Shoghi Effendi, & The Universal House of Justice (bahai.org)
C-Span 2 BOOK TV 4/14/21 The Alma & Joseph Gildenhorn Book Series (4:02} NY Times bestselling author & award-winning journalist Amanda Ripley interviewed for her just-released book "High Conflict" where she writes about the adversarial-free methods found in the Baha'i Faith's system of governance & decision making as well as the Bahá'í electoral process. In this segment she is asked about this observation.